AIAA Exploration Generation Title 1 Grant
Take learning to new heights with the Exploration Generation Grant, provided by the American Institute for Aeronautics and Astronautics (AIAA). For the 2023 – 2024 Academic Year, they will be funding five $1,500 awards to educators or administrators at Title 1 schools. Awarded projects will receive funding to support engaging and inclusive implementation of STEM and aerospace related projects.
Overview
Eligibility

Applicant must be a teacher, educator, or administrator
Educational institution must be K-12 and Title 1 school in the United States

Deadline

Complete applications must be submitted by September 30, 2023 at 11:59PM MST to be considered

Application Criteria

Project must be related to aerospace
The need and impact of the project must be outlined clearly. Local media engagement/social media preferred
Inclusive pedagogy should be outlined
Curriculum integration with use of Estes, NSTA, or AIAA curriculum preferred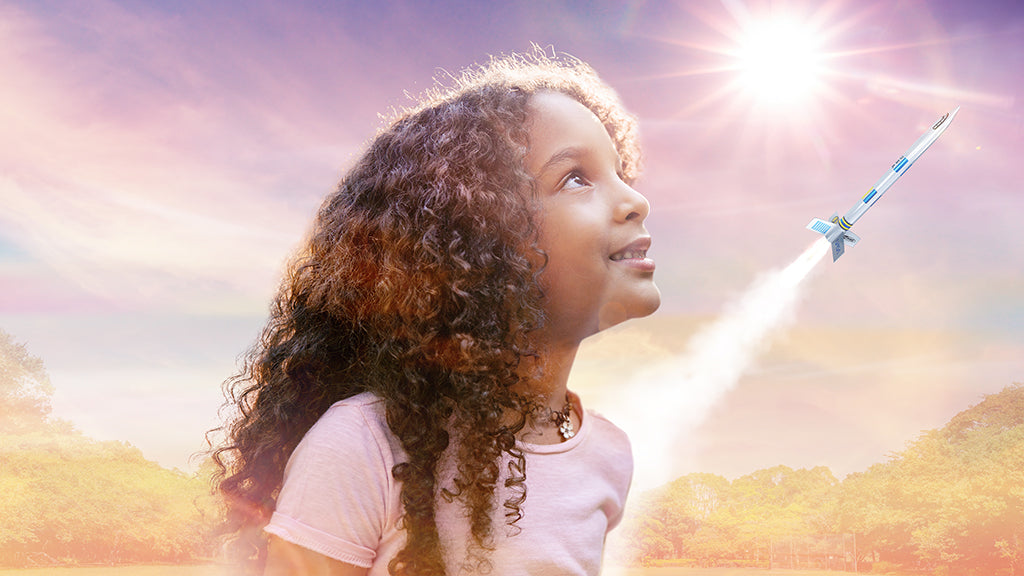 Exploration Generation:K-12 Model Rocketry
To help you provide a more collaborative, student-centered learning environment where ideas are accessible and engaging for all students, ExGen is developing lesson plans, called NSTA Daily Dos, and the curriculum storylines, called NSTA Units, that are grounded in sensemaking. Through this approach, students actively engage in a learning experience to make sense of phenomena in a way that aligns with their natural curiosity. You can download these free resources and use them to help with a grant application.
Learn More
Grant Sponsors
American Institute of Aeronautics and Astronautics (AIAA)

The American Institute of Aeronautics and Astronautics (AIAA) is the world's largest aerospace technical society. With nearly 30,000 individual members from 91 countries, and 100 corporate members, AIAA brings together industry, academia, and government to advance engineering and science in aviation, space, and defense. AIAA supports students from classroom to career, as it continues shaping the future of aerospace. Continuing this progress depends on the exchange of ideas – and AlAA provides the environment where educators and innovators can come together and grow the ideas that will one day change the world. Because of our commitment to science, technology, engineering, and mathematics, your AlAA Educator Associate membership is FREE. For more information, visit www.aiaa.org or follow AIAA on Twitter, Facebook, LinkedIn, and Instagram.

National Science Teaching Association (NSTA)

The National Science Teaching Association (NSTA) is a vibrant community of 40,000 science educators and professionals committed to best practices in teaching science and its impact on student learning. NSTA offers high quality science resources and continuous learning so that science educators grow professionally and excel in their career. For new and experienced teachers alike, the NSTA community offers the opportunity to network with like-minded peers at the national level, connect with mentors and leading researchers, and learn from the best in the field. For more information, visit www.nsta.org or follow NSTA on Twitter, Facebook, Instagram, YouTube, and LinkedIn.