Estes Rockets
Regular price
$69.99
Sale price
$69.99
Unit price
per
Sale
Sold out
Become part of the new generation of space travel by building your own scale model of Blue Origin's New Shepard. Experience the engineering that goes into building a rocket when you craft this historic rocket. The New Shepard builder's kit model is lighter than it's ready to fly brother. This allows the rocket to soar to cloud busting altitudes of 700 ft. with at C6-5 engine. We are providing a piece of history that inspires kids to dream of a future filled with the wonders of space exploration. The Estes New Shepard model is made possible through a collaboration between Estes and Blue Origin's foundation, Club for the Future. Thank you for supporting the Club to inspire the next generation!

In 1961 Alan Shepard became the first American in space. Afterwards, a decade later Alan Shepard walked on the moon. He carved the frontiers of space exploration so that later we could pave the path. It's with that legacy in mind that the New Shepard came to be. Above all, the Estes New Shepard aims to bring the excitement of space exploration accessible to everyone.
The main features of Blue Origin New Shepard:
The Blue Origin New Shepard stands 59 ft. tall, fires its BE-3 engine for 110 seconds producing 110,000 lbs of thrust. It's marked by name, and with the iconic Blue Origin feather across the airframe.
The vehicle ascends through the clouds, more than 60 miles above the ground, and into the vacuum of space. Here, the passengers experience weightlessness.
The capsule, containing the newly minted astronauts, then falls through the atmosphere under parachutes and touches down lightly on a cloud of dust.
The boosters that kick up the cloud allow the capsule to touch down extremely lightly, at a mile an hour or less. The Estes New Shepard is a 1/66th scale model of the Blue Origin New Shepard launch vehicle.
Finally, it flies to altitude on a C5-3 or C6-3, and is capable of as much as 400 ft. It too, after deploying the capsule, falls through the atmosphere under a large parachute to gently touch down. Like the Blue Origin New Shepard, you can fly the Estes New Shepard again and again.
Become part of the new generation of space travel by building your own scale model of Blue Origin's New Shepard. The New Shepard builder kit model is lighter than its ready-to-fly sibling which allows it to soar to cloud busting altitudes of 700 ft. on a C6-5 engine.
• Officially Licensed
• Exclusive Design by Estes
• Intermediate Skill Build
WHAT YOU NEED TO BUILD: Scissors, pencil, ruler, fine sandpaper, yellow glue, medium ca glue, wax paper, sand block, masking tape, primer, paint (white) and clear coat (optional). (Tools, construction and finishing supplies not included.)
| | |
| --- | --- |
| Recommended Engines | B4-4, B6-4, C6-5 |
| Projected Max Altitude | 700 ft. (213 m) |
| Recovery System | 15 in. (45.7 cm) Parachute |
| Length | 11.8 in. (30 cm) |
| Diameter | 1.64 in. (42 mm) |
| Estimated Weight | 1.9 oz. (53.9 g) |
| Fin Materials | Laser cut wood |
| Decal Type | Waterslide |
| Launch System | Porta-Pad II and Electron Beam Launch Controller |
| Launch Rod Size | 1/8" |
| Age Recommendation | Estes model rocketry is recommended for boys and girls ages 10+ with adult supervision for those under 12, and rocketeers of all ages. |
The Blue Origin New Shepard Builder Kit is designed to be paired with Mission Bravo Oscar. This mission allows students to simulate a real Blue Origin mission right inside your classroom or camp! Different job assignments are given to students that need to be completed for the mission to be a success. The focus is primarily on teamwork and how different skills can be brought together to launch a rocket. The mission criteria below describes what the students will be working towards!
Mission Objective
Blue Origin's New Shepard Rocket is a vertical-takeoff, vertical-landing, crew-rated suborbital launch vehicle that is being developed as a commercial system for suborbital space tourism. Blue Origin is switching propulsion systems to solid propellant. Students must work together to determine which engine size is the best choice thinking about altitude, velocity, and acceleration the type of payload that will be launched.
Mission Bravo Oscar is complete when the following criteria are met:
· Appropriate personnel are identified, hired, and work effectively together.
· The mission launch is captured in a mission patch, website, video, news article, and social media.
A New Shepard rocket is safely built, transported, launched, and recovered after testing 3 engine types in an appropriate time frame.
Share
View full details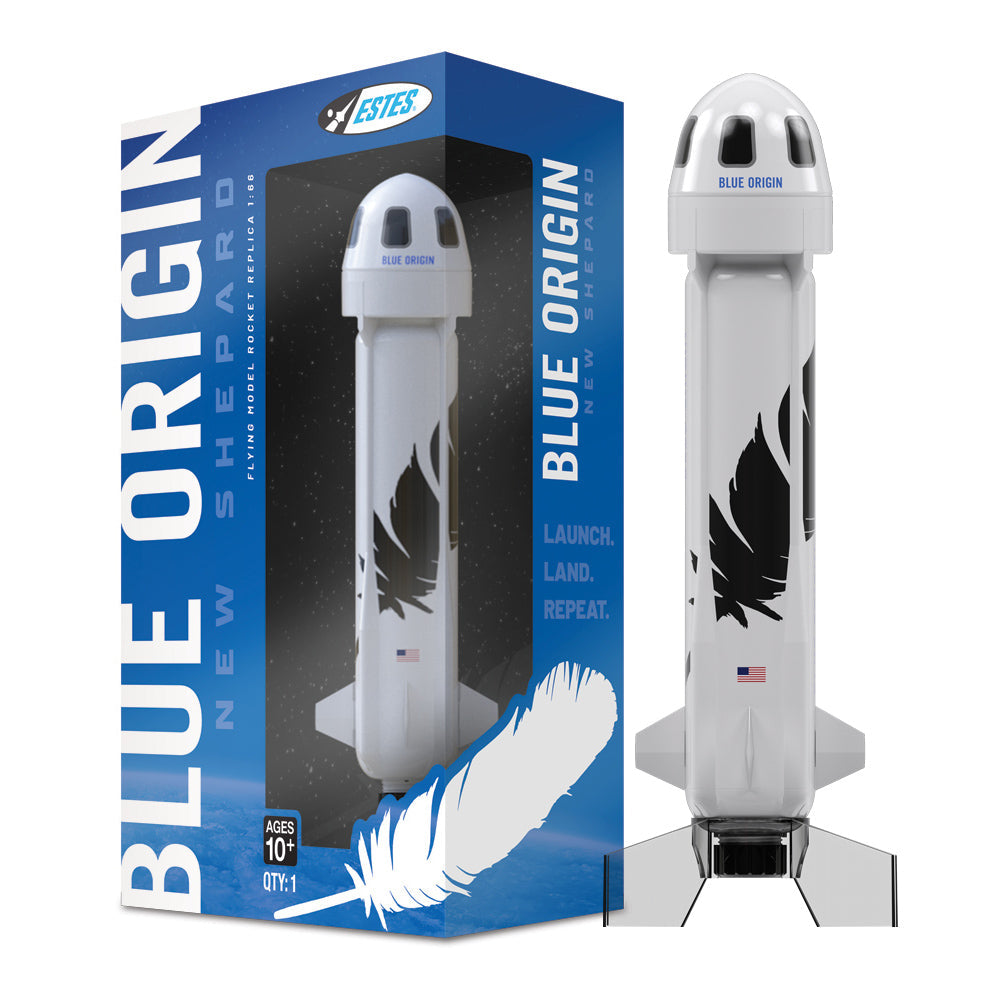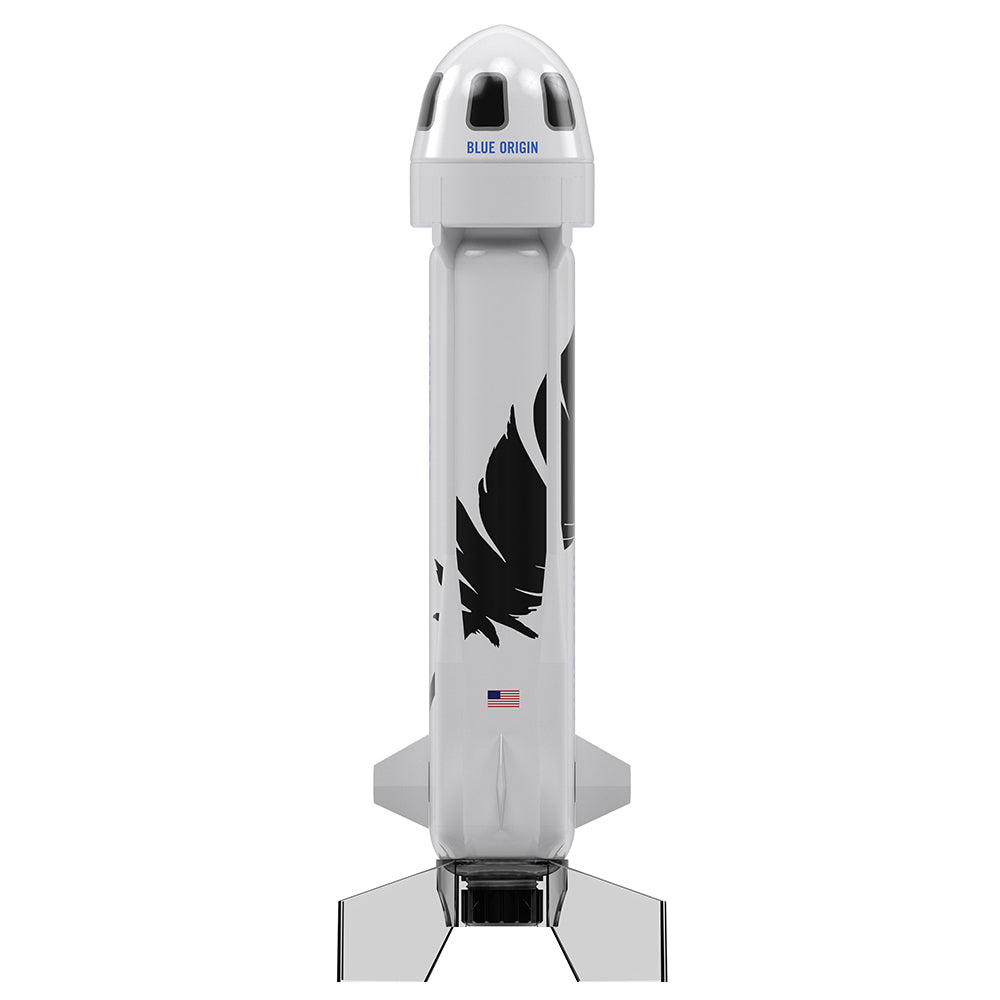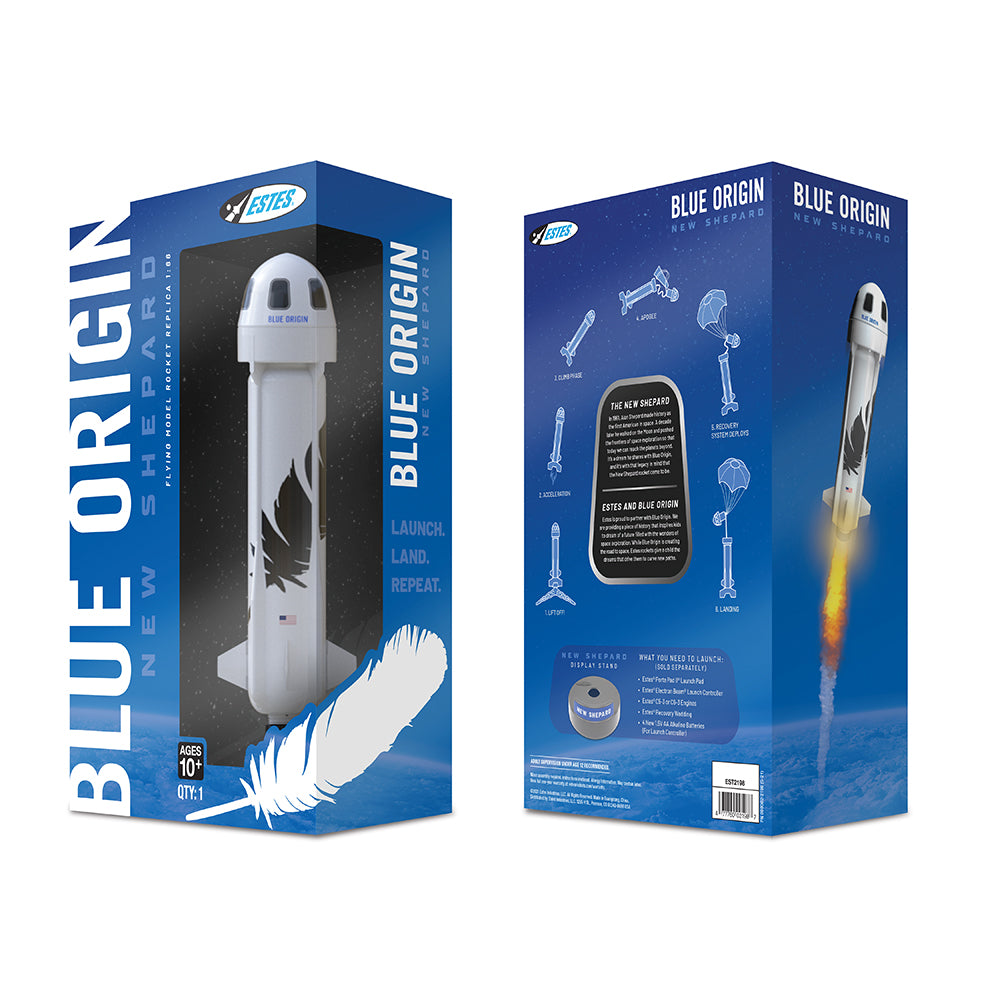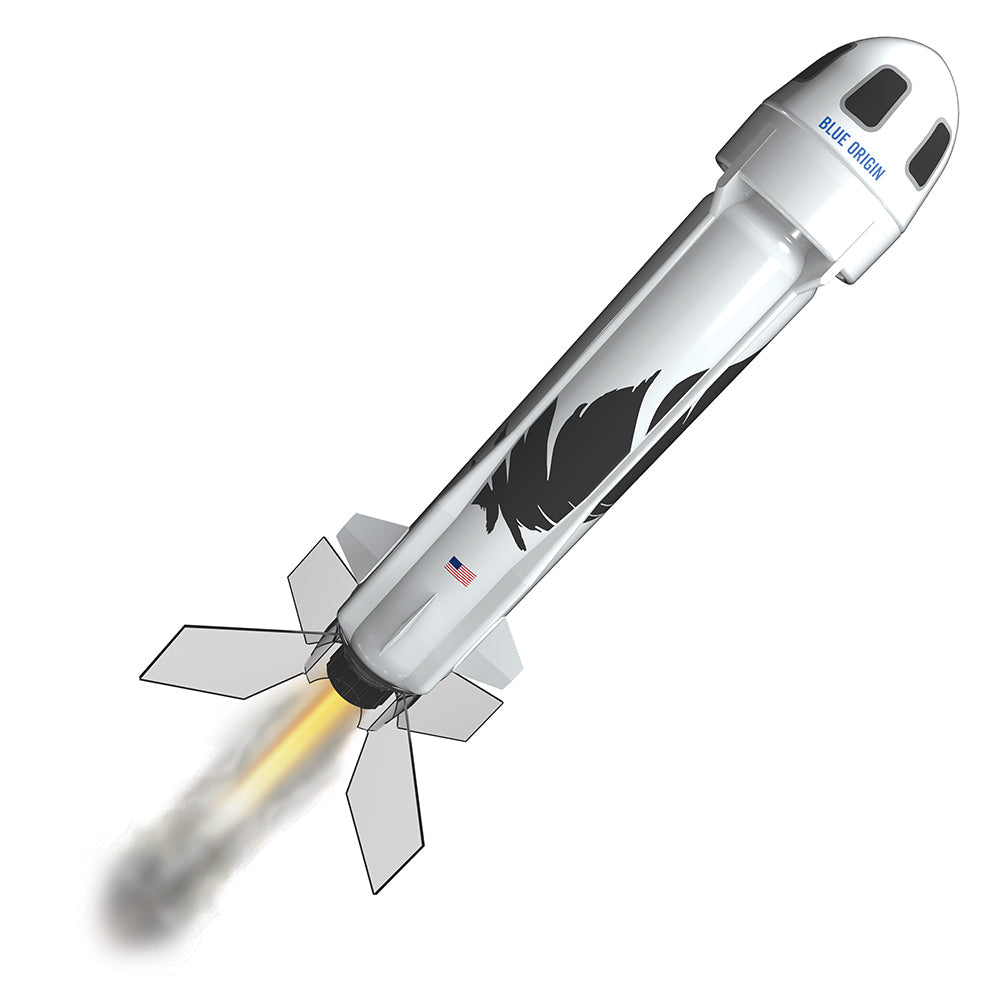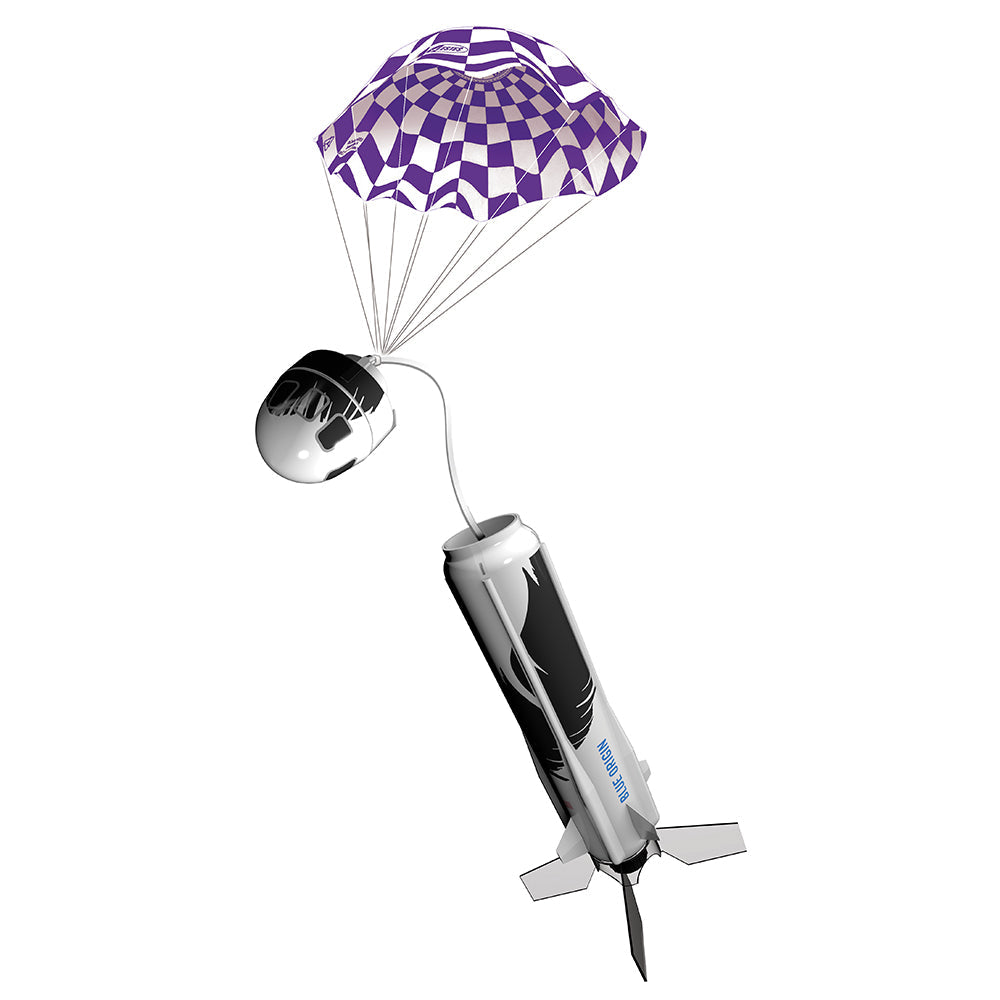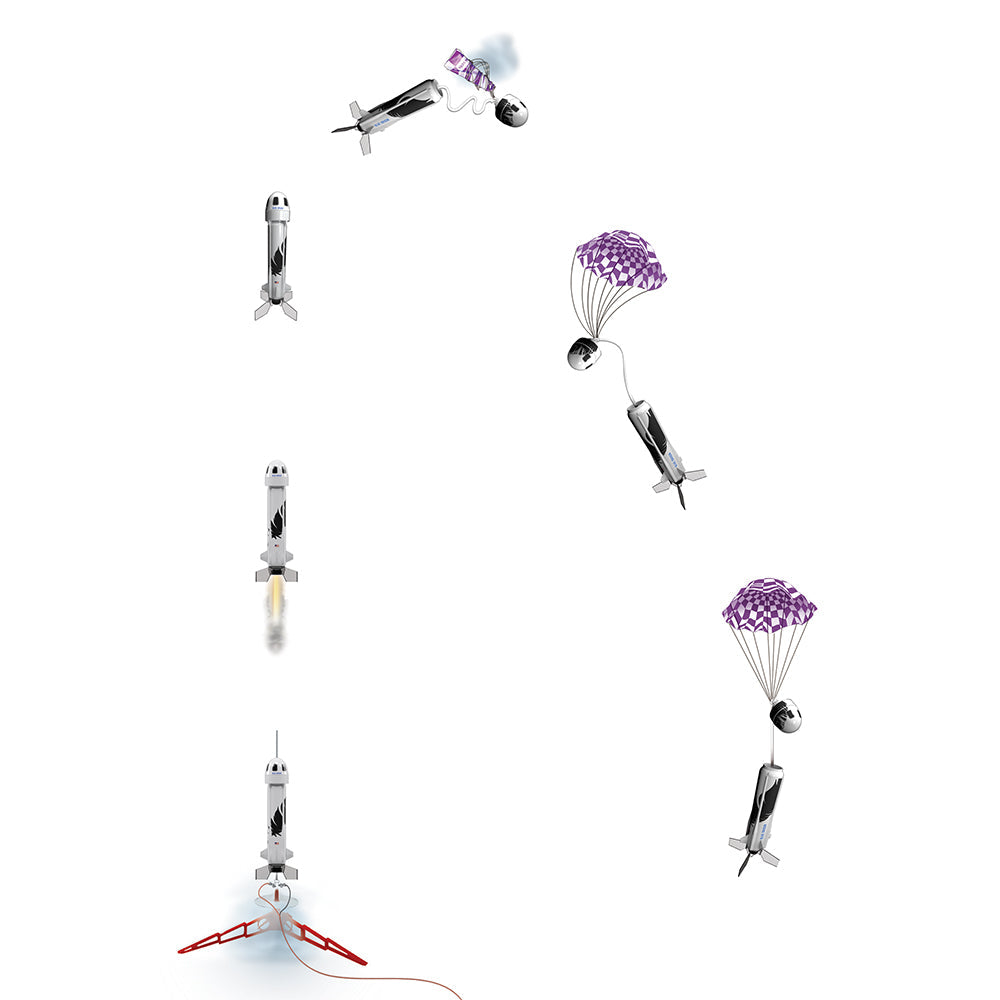 Live, Online Training and 1:1 Support!
Estes Education has been a leader in STEM education for over 60 years. We know that STEM is a vital interdisciplinary topic that requires hands-on and inclusive learning. Explore these supporting materials to take learning to new heights!
Should you have need, you can meet with a member of Education team for FREE, 1:1 online support to learn rocketry basics, how to apply our curriculum, and discover unique teaching strategies. Our team is eager to answer your questions!
Get Support Now!
Learn About Model Rocket Safety!
Not sure how to safely launch a rocket with your group? Head over to our dedicated Safety instructions page for videos, support, and more!
How to Fly Safely!