Estes Rockets
Regular price
$219.99
Sale price
$219.99
Unit price
per
Sale
Sold out
Introducing the Green Eggs Bulk Pack - the perfect rocket kit for school science projects and STEM classes. This rocket kit is specifically created for C11 and D engines and is designed to carry a regular-sized raw egg as a payload. Furthermore, it provides a safe and stable flight with a recovery suited for small school size flying fields.
Here are some of the features of Green Eggs:
Perfect rocket kit for school science projects and STEM classes.
Specifically designed for C11 and D engines for safe and stable flight.
Can carry a regular-sized raw egg as a payload. Thus, making it perfect for eggloft experiments.
The clear payload section is large enough to carry two eggs with a D12-3 engine.
Swept fins allow the rocket to stand by itself, making it easy to set up and launch.
The main body tube and clear payload section of the rocket are the same diameter. Thus, allowing for easy installation of a standard launch lug without the need for an awkward stand-off.
All these features add up to less time building and more time for your students to perform experiments with their "eggstronauts".
With the Green Eggs Bulk Pack, you can provide your students with an exciting and educational experience while teaching them about rocket science and engineering.
Order your rocket kit today and launch your very own "eggstronauts" into the sky!
Share
View full details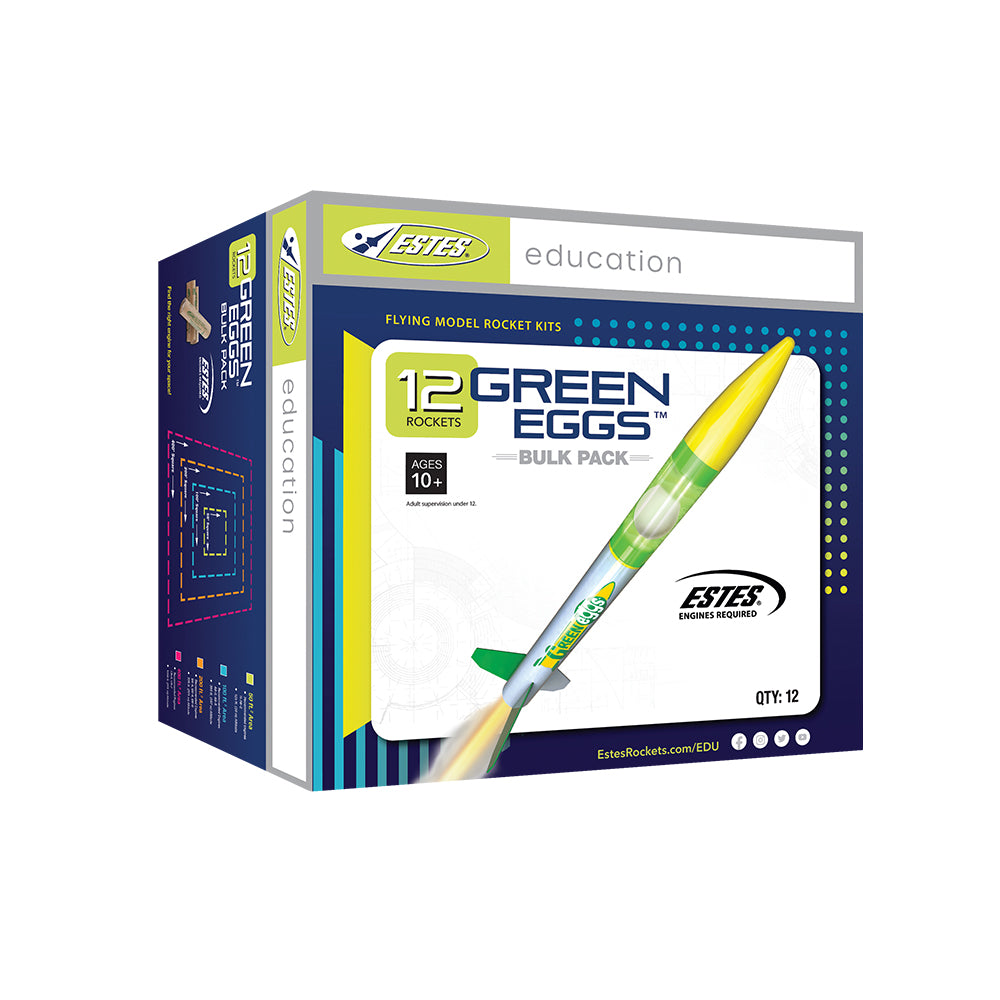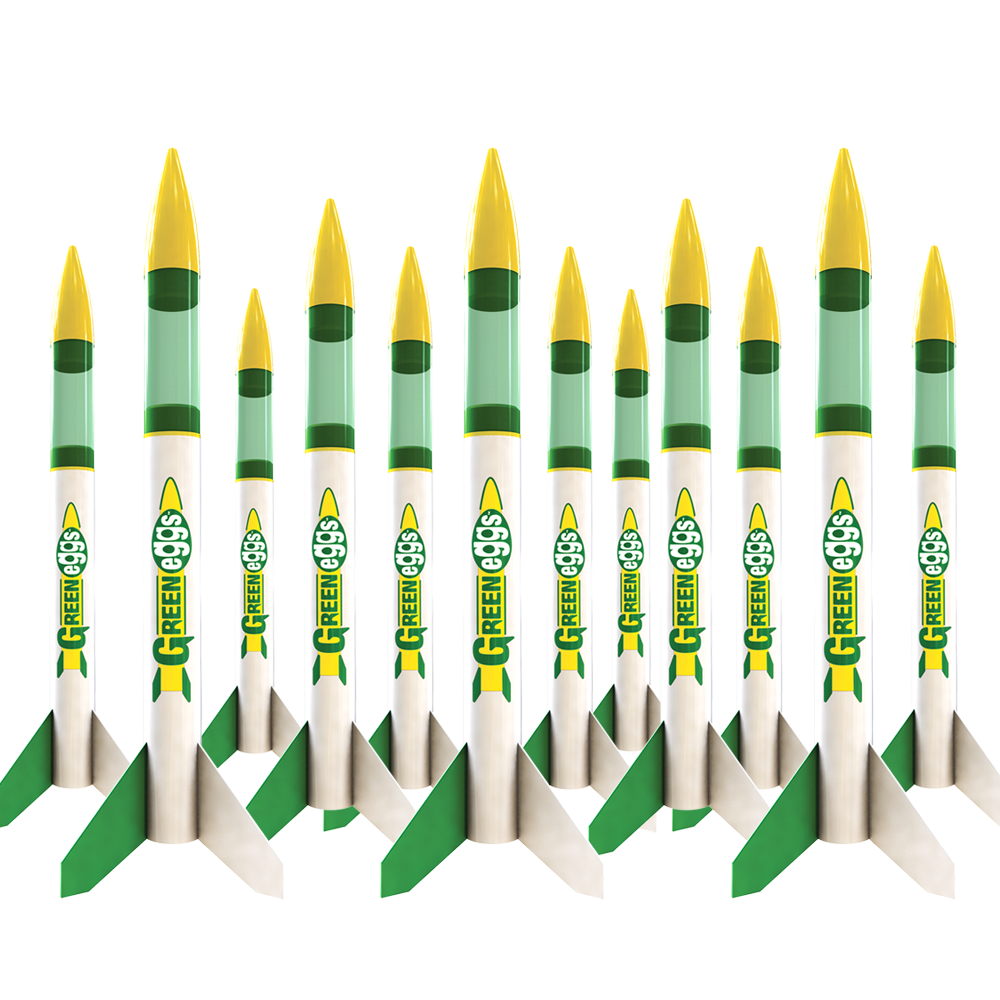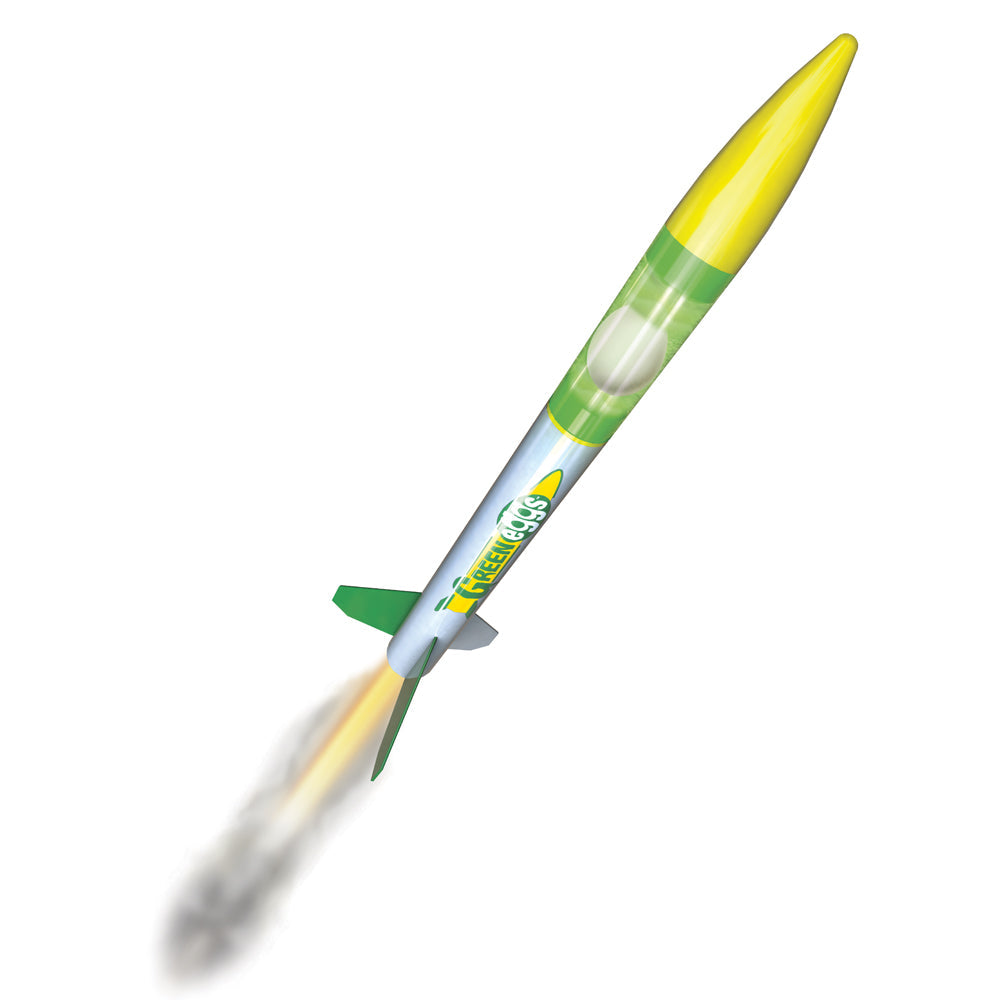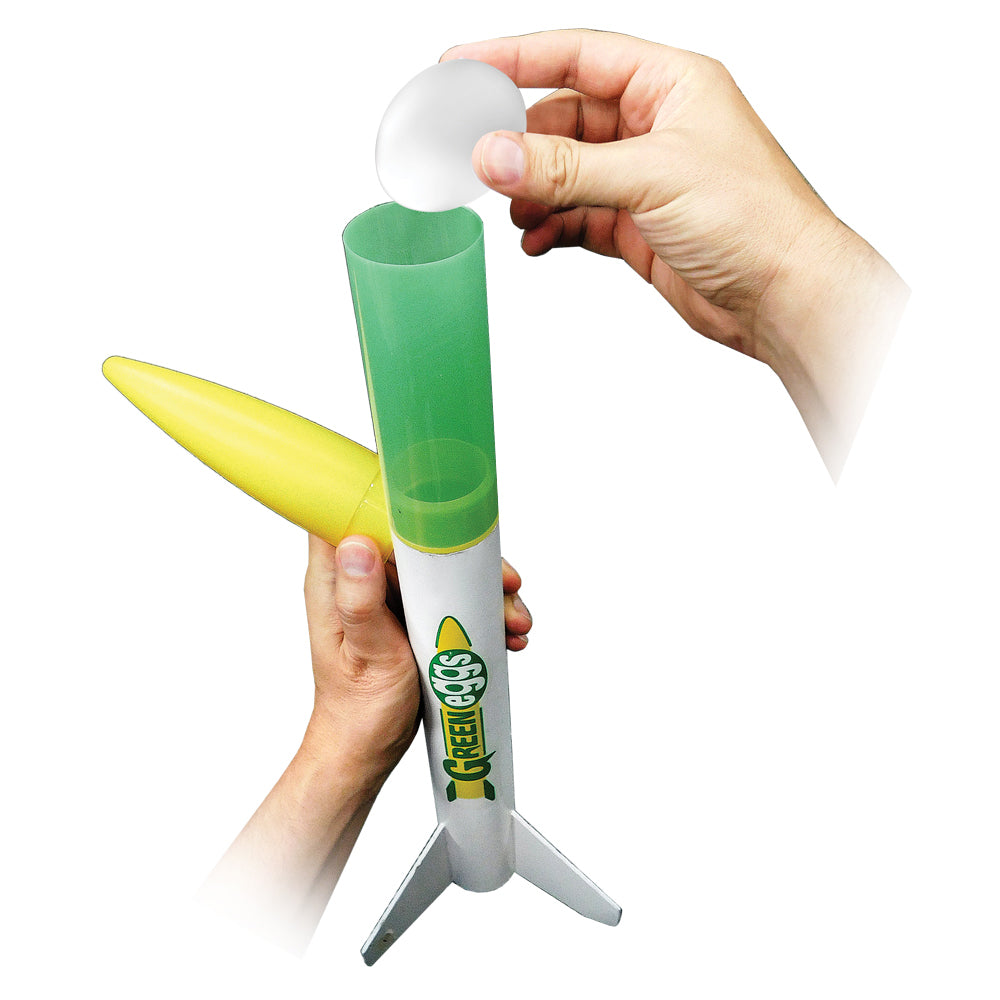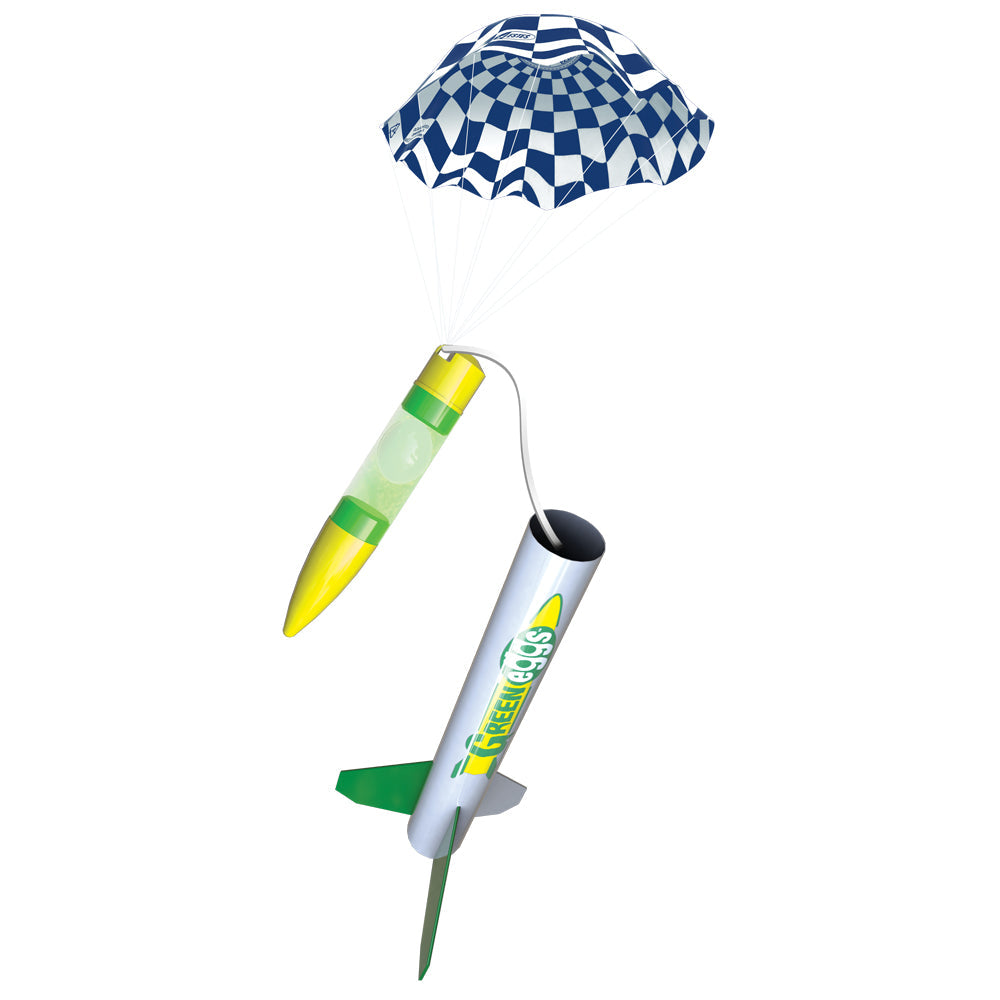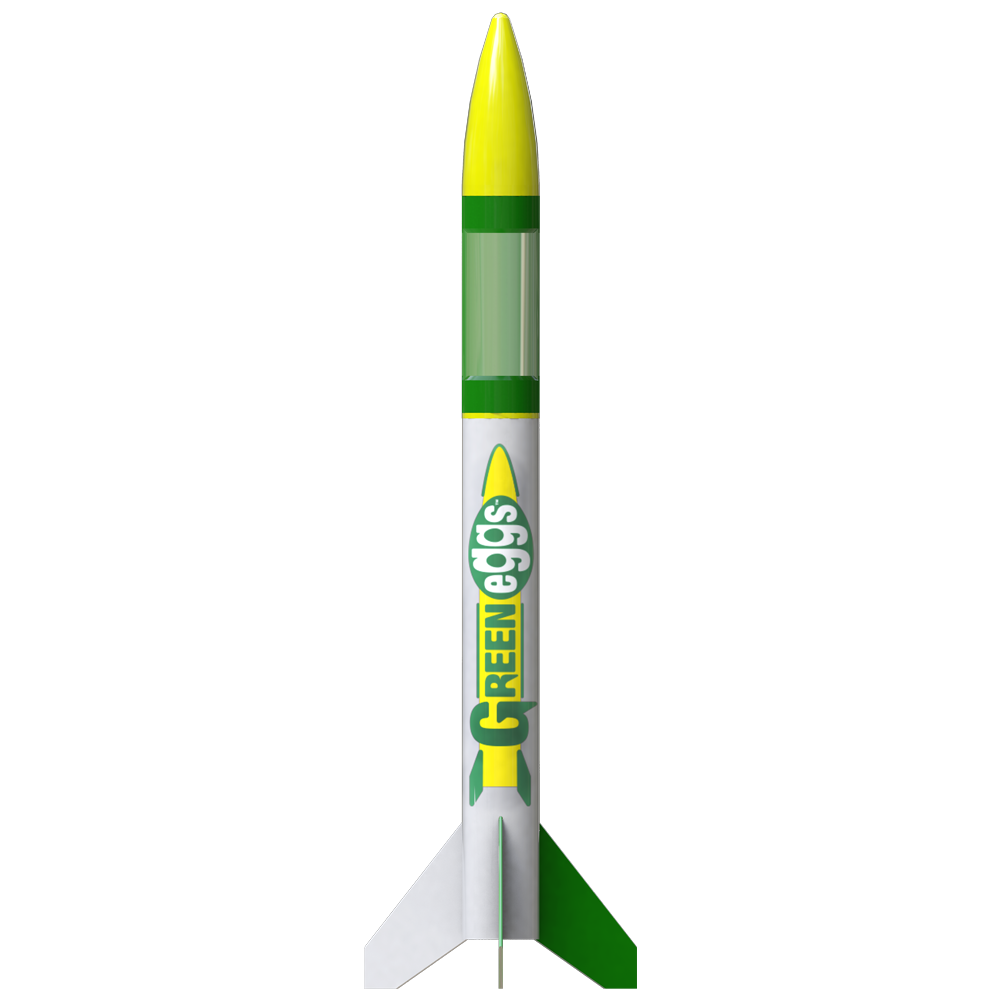 Live, Online Training and 1:1 Support!
Estes Education has been a leader in STEM education for over 60 years. We know that STEM is a vital interdisciplinary topic that requires hands-on and inclusive learning. Explore these supporting materials to take learning to new heights!
Should you have need, you can meet with a member of Education team for FREE, 1:1 online support to learn rocketry basics, how to apply our curriculum, and discover unique teaching strategies. Our team is eager to answer your questions!
Get Support Now!
Learn About Model Rocket Safety!
Not sure how to safely launch a rocket with your group? Head over to our dedicated Safety instructions page for videos, support, and more!
How to Fly Safely!